McElf GlassWorks is a full service, professional stained glass studio which means consistency and strength in vision, design, and construction from start to finish.  My studio specializes in residential and commercial architectural or accent stained glass work.  I also do kilnforming, dalle de verre and mosaic glass work in addition to offering custom sandblasting, glass chipping and coldworking.
New Artwork Design & Construction
It's hard to grasp the depth of possibility available to you when you're looking at a two dimensional rendering. If you're considering commissioning custom glass artwork, I encourage you to make an appointment to come see the studio and get to know us, even if you're not sure what you're looking for yet. My lifetime of creative practice and experimenting has resulted in libraries of samples at your disposal.
Contact me today to get your dream project started!
---
Classes & Workshops
Occasionally – as the studio's construction schedule allows – I offer private instruction in stained glass and kilnforming techniques to small groups. Contact me for availability.
---
Research & Design Consultation
I'm part of a massive network of the best creative minds (and hands) locally and regionally, as well as nationally. Just because a project may fall just outside of my studio's specialty area, doesn't mean we can't help you find a roadmap to the right experts.
When you work with craftsmen to build part of your worship space, your work place, or your home, you're building an heirloom that will last for generations. You have impressions and desires that the right partners will help you make a reality. Let me help you find that team.
We've spent our lifetimes learning every intricacy of our materials and how we can push the boundaries TECHNICALLY so that we can exceed your expectations ARTISTICALLY.
Contact me today if you would like help mapping out your dream project!
---
Stained Glass – noun – the term stained glass can refer to colored glass as a material or to works created from it.  Throughout its thousand-year history, the term has been applied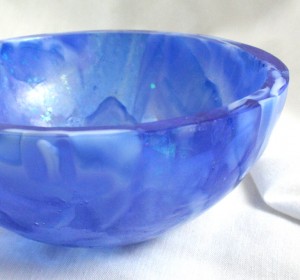 almost exclusively to the windows of churches and other significant buildings. Although traditionally made in flat panels and used as windows, the creations of modern stained glass artists also include three-dimensional structures and sculpture.
Kilnforming – noun – Kilnforming is the shaping of glass within a kiln, using heat and gravity. Kilnforming encompasses a wide variety of glassforming methods, which include fusing, slumping, kilncasting, printmaking, drawing and painting with glass, and other techniques.
Dalle de Verre – noun – Dalle de verre, from French: "glass slab", is a glass art technique that uses pieces of colored glass set in a matrix of concrete and epoxy resin or other supporting material.  Slabs of colored glass, typically up to 3 centimeters (1.2 in) thick, are shaped by breaking with a hammer or cutting with a saw. The edges of the resulting pieces may be chipped or faceted to increase the refraction and reflection effects. The use of thicker glass produces deeper color effects than traditional lead came stained-glass, especially when illuminated by bright natural or artificial light.