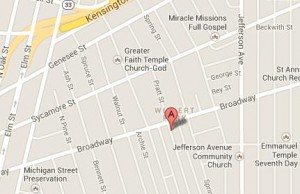 We'd love to hear from you!  Stalk us at your discretion using the tools provided, both social and geographical. The studio is production-focused, so we do not keep standard business hours at our physical location and are instead visit-by-appointment; please feel free to reach out to us anytime to set up a rendezvous and check things out in person!
Find us in the Studio
McElf GlassWorks
255 Pratt Street, Buffalo NY 14204
info@mcelfglassworks.com
716.563.2444
Connect with McElf GlassWorks Online
Facebook | https://www.facebook.com/McElf
Shop at Etsy | http://www.etsy.com/shop/McElf
YouTube | http://www.youtube.com/user/McElfGlassStudio
Twitter | https://twitter.com/mc_elf
Pinterest |http://pinterest.com/mcelf/
Google+ | http://www.plus.google.com
LinkedIn | http://www.linkedin.com/profile
Kickstarter | http://www.kickstarter.com/profile/mcelf
Experiments & Construction, Art Festivals,
Urban Exploration, and Gallery Shows, oh my!
Keep tabs on McElf and the GlassWorks below.