As requested by certain amazing medical staff: Day 216. 
(Guess what? I didn't even have to count. You can Google that.)
Mom sounds AWESOME this morning… almost totally normal! Through the weekend she had still sounded really loopy… She still sounds tired, but that's new normal for now. The slurring is gone, she's conversing with me instead of just rambling down crazy-lane… awesome-sauce.
I would say that "The boredom continues…"
… except for this weird thing when she got lost in the library?!?! (There is… no… library… mom…) And that she's having techni-colored dreams… And Bonnie charged up her phone and gave it to her… drunk. text. message. queen. TK will tell ya.
Leave it to Mrs. Peppy-pants to find a way to make even the most mundane artistic and fanciful! Needless to say, our forthcoming bestseller will be fully illustrated…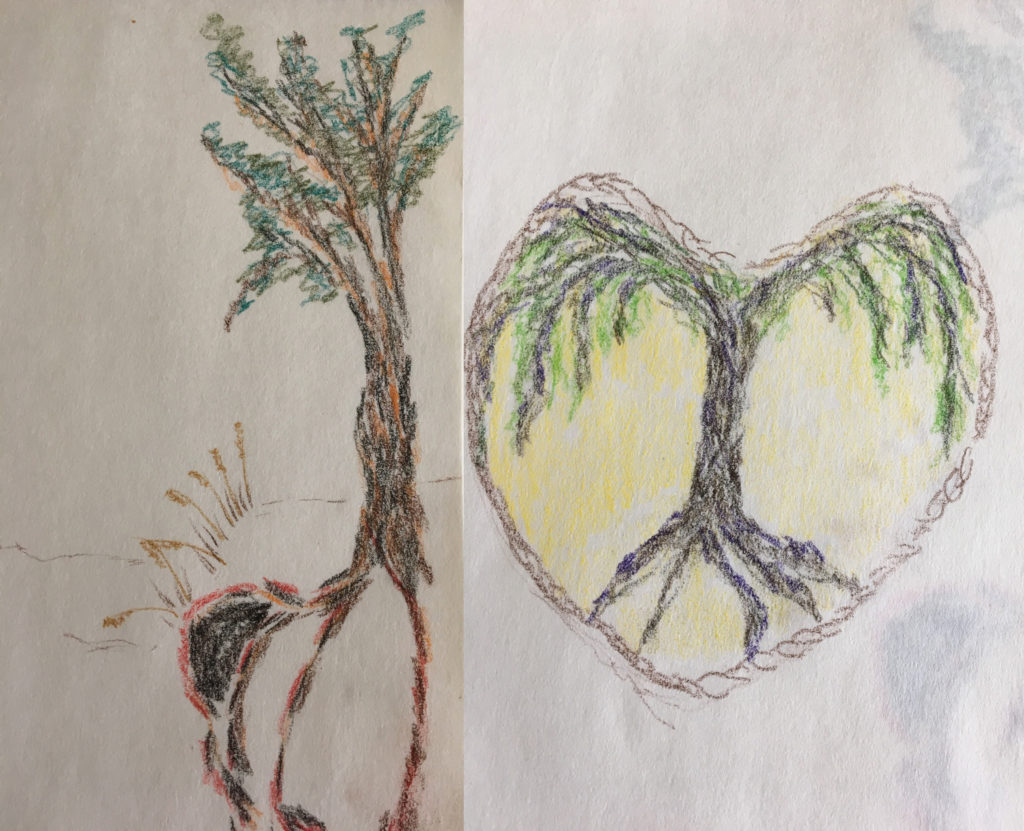 We're hoping for her to be discharged either today or tomorrow. Her system is 100% operational and we've learned a lot about what her body is trying to tell her when it's getting pushed too hard vs. when it's being challenged to recover.
The teeny-tiny bleed is dissipating very well. It does cause pretty blinding headaches still when mom pushes "too hard" but this could be… walking too much, you know? Instead of… literally pushing… too hard. It's difficult, when you can't see the blood, you can't observe the healing with your eyes, to imagine that there's a wound that's trying to heal.
I think we had a bit of a misconception about how getting "glued together" would really work. It was still brain surgery. The brain is still a sort of squishy thing, and clearly it needs to be gently caressed by Care Bears singing Campfire songs for another few months before we completely turn Mom loose.
But Mom doesn't sound frustrated. This was scary, for sure. She's disappointed she won't be about to do the 3 mile Bubble Run/Walk in a couple of weeks, but it will be just as impressive to ME when she does it next year.
I've got appointments today with financial aid. A whole team of happy helpers have been discovered to help me with that end of things. I'm not kidding about the happiness either. I mean, this has to be one of the stinkiest jobs… what are these women drinking?!?! So… delighted! All the time… Ugh… I'm going to go brew more coffee.